Hi Fellow Travelers !
             Last week, I attended the GEIA – Aeronautical English Study Group.
    This group's main purpose is to research and improve the safety and operational
               excellence of the international aviation communication.
The following questions have been taken from GEIA's workshop materials developed for Maintenance Technicians.
                                      So let's start!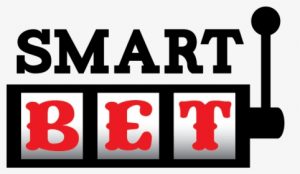 "BET" on the correct answer or on more than one if you are unsure
20 points in each line – (total of 100)
For example: I'm not sure if its letter A or C, So I'll bet 10 points on A and 10 on B.
QUESTION
A
B

C

D

Score

1
2
3
4
5
                                                                                                                                                     Total:
Choose the right option to answer the following questions:
CAUTION: USE CLEAN HYDRAULIC FLUID AND CLEAN EQUIPMENT WHEN YOU FILL THE DAMPER. DIRT CAN                          CAUSE DAMAGE TO THE HYDRAULIC STSTEM. DO THIS PRE-FILL STEP. AIR CAN BE TRAPPED IN THE                      DAMPER IF IT IS NOT FULL OF HYDRAULIC FLUID. THE DAMPER WILL NOT WORK PROPERLY IF AIR                      IS TRAPPED IN IT.
In the passage above, the word 'it' appears twice but refers to the same It is a reference device. What does 'it' refer to?
A.(   ) hydraulic fluid         B.(    ) damper           C.(   ) air              D.(   ) dirt
"This text box represents a hazardous This information is used to call attention to operating procedures or conditions which, if not strictly observed, may result in personal injury or death." This definition refers to a:
A.(   ) NOTE          B.(   ) CAUTION           C.(   ) JOB CLOSE-UP           D.(   ) WARNING
What type of safety instruction is this? Choose the option containing the word that correctly fills in the gap
                  AIRCRAFT MAINTENANCE MANUAL
__________  EXAMINE ALL THE WORK AREAS TO MAKE SURE THAT YOU REMOVED ALL TOOLS AND                                                     EQUIPMENT AFTER YOU COMPLETED THE WORK. IF YOU DO NOT OBEY THIS PROCEDURE,                                             DAMAGE TO THE AIRCRAFT CAN OCCUR.
A.( ) CAUTION         B.( ) NOTE           C.( ) PROCEDURE           D.( ) WARNING
Considering the Modal Verb used in the following instructions, what can we understand?

A.(  ) It's optional to do an internal visual inspection if you find wrinkles
B.(  ) The internal visual inspection is to be done in the future
C.( ) It's mandatory to do an internal visual inspection if you find wrinkles
D.(  ) It is probable that the inspection will be done if you encounter wrinkles

Let's suppose you found a damage on a component during a visual inspection of the How could you describe the work performed?
A.( ) The component was replaced In Accordance With task no. 111111.
B.( ) It's necessary to replace the damaged component.
C.( ) The damaged component must be repaired.
D.( ) Replace the damaged component.
 Now please check your scores/points at:
1 – B
2 – D
3 – A
4 – C
5 – A
If you have any doubts about the answers please e-mail me:
alinebarrosamb@decea.mil.br