O DECEA recebeu a visita de oficiais de Nações Amigas (ONA), nesta última terça-feira, 30 de maio.
Os oficiais eram representantes de sete países: Estados Unidos, Canadá, Índia, Chile, África do Sul, Argentina e Peru.
A visita teve o objetivo de mostrar as atividades e a respectiva missão das organizações subordinadas ao DECEA.
"Tivemos a oportunidade de conhecer melhor o trabalho da Força Aérea com relação ao controle do espaço aéreo no Brasil".
Hi fellow travelers!
Here comes my question: Would you be able to host those guests?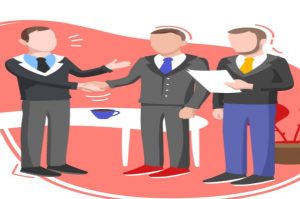 *(receive as a business)
Let´s see some useful phrases used for talking about your job:
What's your role in the Air Force?
I'm the head of CGNA/SDAD …
I'm a pilot
I'm a Lieutenant

The department you work in:
I work in the Galeão Tower /Administrative Department
I work in the Airspace Control Department (DECEA).
What are your Job Responsibilities?
I lead…the Social Communication Department
– I take care of… how information is perceived, transmitted and understood.
I'm responsible for the Technical Department.
– We manage the activities of logistics within the competence of  DECEA.
What's the best part of your job?
It's quite overwhelming (overloading) and challenging, but rewarding (it's worth it) to see people arrive safe at their destination.
People may be curious about your work times …
I start work at nine.
I finish work at five.
I work day shifts/ afternoon shifts / night shifts.
Thank you for your attention and welcome new fellows!